PPE for Hairdressers & Beauty Salons
Your Hairdresser & Beauty Quick Buys
So many of us are eager to see our hairdressers and beauticians open, ready to serve their clients after this latest phase of lockdown.
But we all understand the risk posed by such close content for long periods of time and the need for salons to have PPE to protect both their teams and clients.
Over the past year, Stevenage Packaging has been working with our supply chain to develop and access PPE supplies that allow our customers in the hairdressing and beauty industry to work safely. These include our disposable hairdressing gowns, offering full-body coverage front and back or ones that tie at the back and our full-face visors that offer additional protection, are fully waterproof and anti-mist.
We have a selection of gloves including nitrile in a range of sizes and 3ply face masks - we even have clips to save discomfort around your ears for masks with earloops.
We have stock of Blue Nitrile Gloves across a range of sizes (and black nitrile when we can get the stock) - and offer other types of gloves on our Disposable Gloves page.
Our range also includes luxury disposable towels, 100% biodegradable and ultra-absorbent and lateral flow testing kits to help you keep on top of infection control.
All of our in-stock lines will be dispatched within 24 hours and delivered by DPD on a next day delivery.
Current bestselling PPE supplies for Hairdressers & Beauty Salons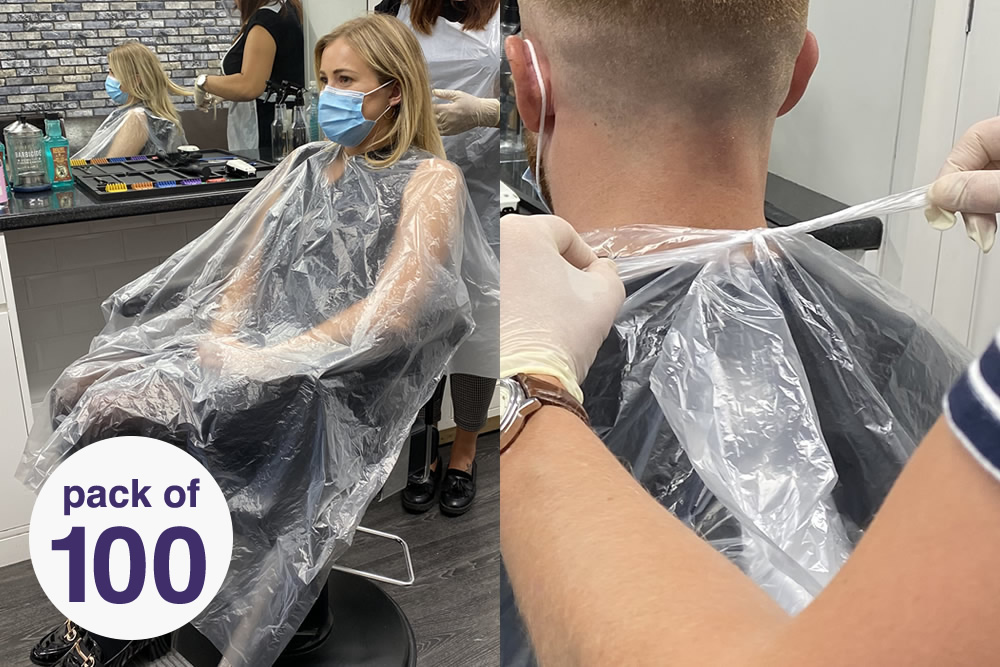 In Stock
Disposable Hairdressing Gowns
Product Ref: #1989063
✔ Get it Tuesday 5th December
✔ Full body protection
✔ Waterproof
✔ Ties at the Neck
✔ Packs of 100 gowns
✔ Low price for multiple packs
✔ One size and designed for convenience and hygiene
£22.99 inc VAT for 1 pack of 100
(23p per gown)
£19.99 inc VAT per pack of 100 for multiple packs
(20p per gown)
✔ Get it Tuesday 5th December
£22.99 inc VAT for 1 pack of 100
(23p per gown)
£19.99 inc VAT per pack of 100 for multiple packs
(20p per gown)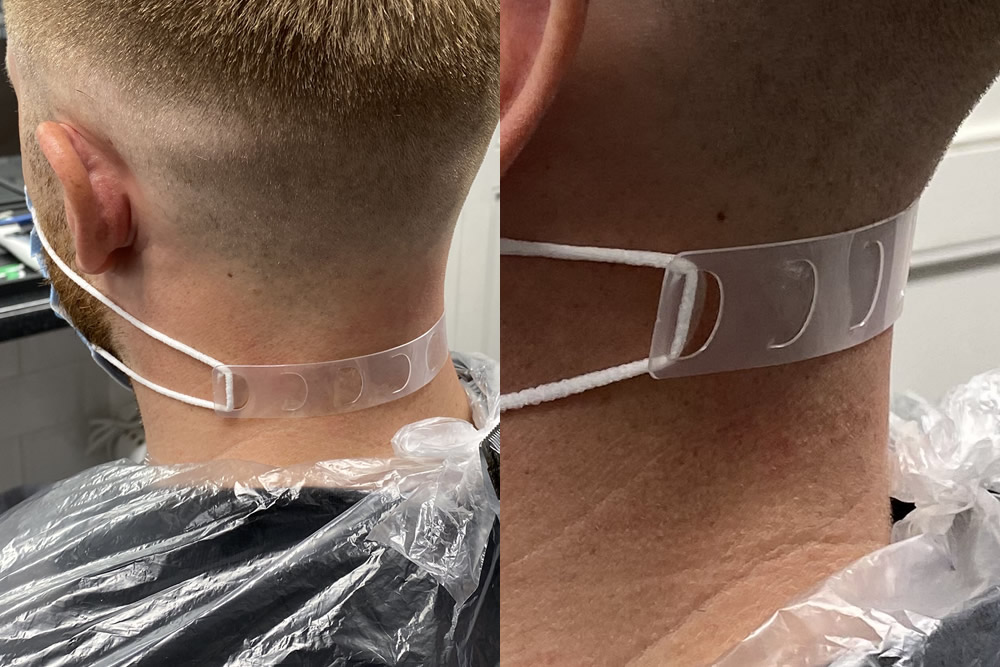 In Stock
Face Masks Clip
Product Ref: #1989013
✔ Get it Tuesday 5th December
✔ Assists in holding the face mask away from the ears
✔ Eases any rubbing during a period of long wear
✔ Better suited for hearing aid wearers
✔ Fully disposable
£2.40 inc VAT per pack of 10
✔ Get it Tuesday 5th December
£2.40 inc VAT per pack of 10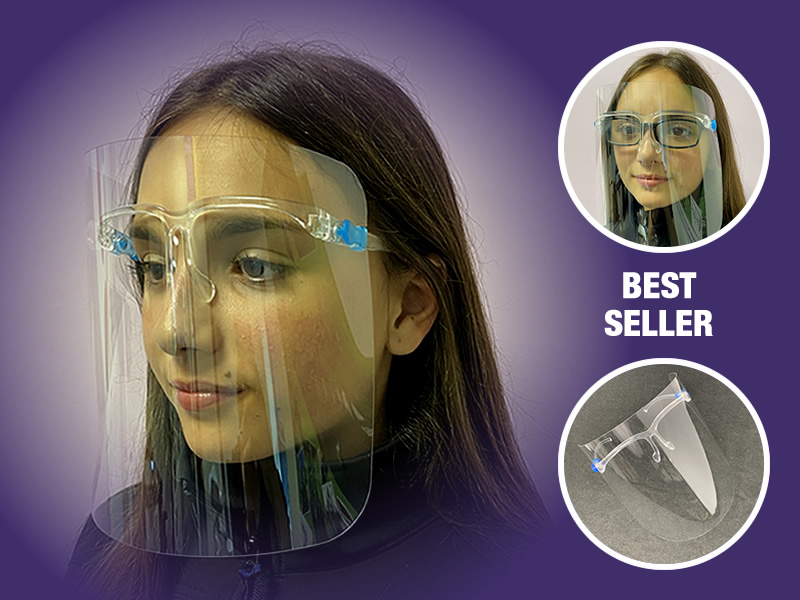 In Stock
Reusable Face Shield Glasses
Product Ref: #1989098
✔ Get it Tuesday 5th December
✔ Glasses fitting for ease of wear
✔ Easy assembly & lightweight
✔ Full face coverage
✔ Anti-fog
✔ Works with Face Recognition software
✔ Suitable for wearing with prescription glasses/face mask
✔ Washable screen
£3.95 inc VAT per face shield
✔ Get it Tuesday 5th December
£3.95 inc VAT per face shield