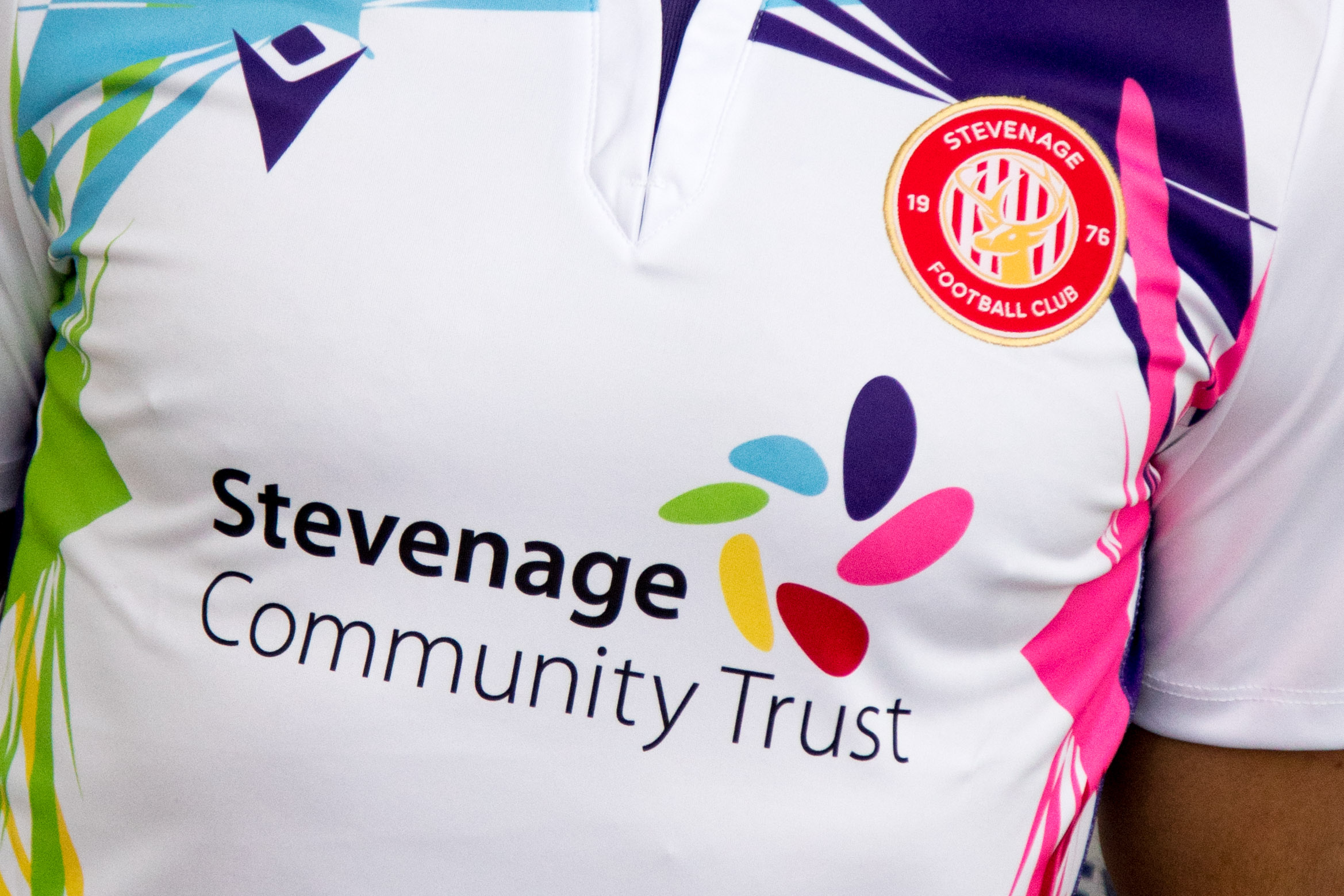 Supporting Ground-Breaking Partnership
The team at SPL love to get involved in local charity events but this ground-breaking partnership between Stevenage Football Club and the Stevenage Community Trust had them especially excited. The football club had invited the Trust to work with them to create a limited-edition shirt featuring the Trusts name and branding to be worn by the players in their home match against Leyton Orient on the 1st February.
Never before have the team utilised their third kit or the Trust had such a large platform to raise awareness of the work they do, coverage will be on EFL Highlights on Quest, available on Freeview, Freesat and Sky Channel 144, plus Sky Sports Highlights Goals Express.
All profits from sale of the 250 limited-edition shirts will go directly to the Trust, in addition to funds raised through advertising in the matchday programme and collections at the match. Members of the Stevenage Packaging team will be wearing the shirts on the day, helping the Trust collect donations and cheering on the 'boro'.
With Robert as Chair of the Trust in this their 30th year and as founder members we'll be doing all we can to promote this event, working with them to hit their target of £10k. Every penny of which will go to the amazing projects, organisations and people of Stevenage that the Trust supports every year.
The Shirts are available from the club shop now and selling fast, you can order online HERE