Hand Sanitiser Gel
The most effective way of keeping your hand's bacteria-free when on the go is using antibacterial hand gel.
Our hand sanitiser gel is an alcohol-based hand rub available in 500ml bottles that quickly and easily coats your hands and has a quick-drying formula, with a high alcohol content of 70%, leaving your hands crisp and fresh whilst killing 99.9% of germs, bacteria and viruses on your hands.
The non-sticky formula is BS EN 1276 compliant.
This effective alcohol-based hand rub has a pump-action dispenser for easy application.
Alcohol-based hand sanitiser has been recommended for:
Domestic use
Businesses at entrances and for customers and clients
Dentists
Hair & Beauty Salons
Schools and Nurseries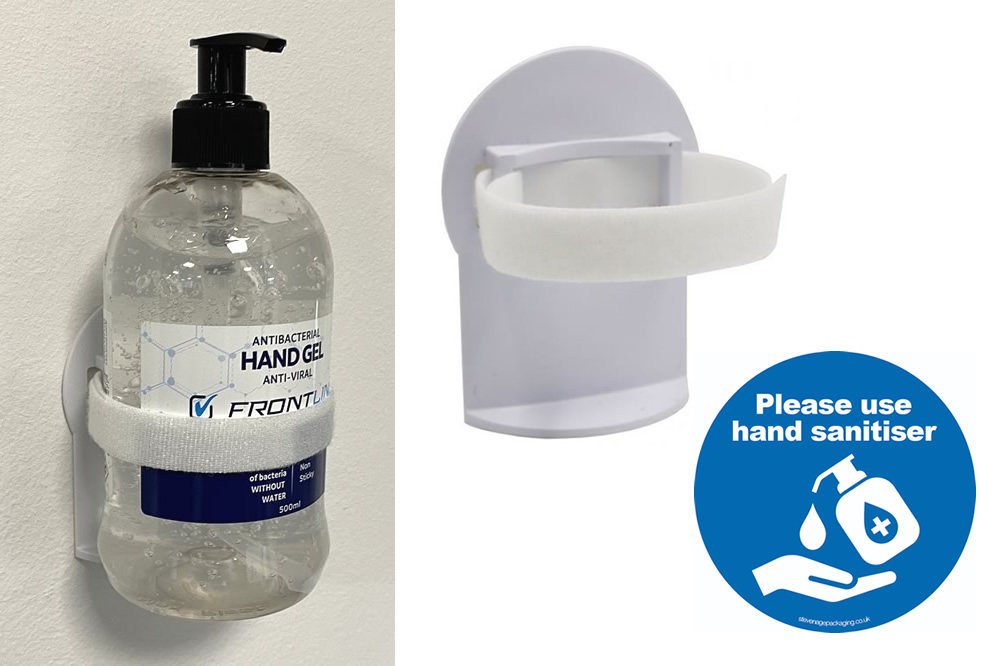 In Stock
Sanitiser Bundle
(500ml Bottle, Bracket, Sticker)
Our bundle provides 3 of our most popular sanitiser products at a reduced price.
✔ Bottle of 500ml Antibacterial Hand Gel
✔ Fast-Fix Bracket
✔ 'Please use hand sanitiser' sticker
Available while stocks last.
Worth £19.67 Price £11.94
A 40% saving of £7.73
Worth £19.67 Price £11.94
A 40% saving of £7.73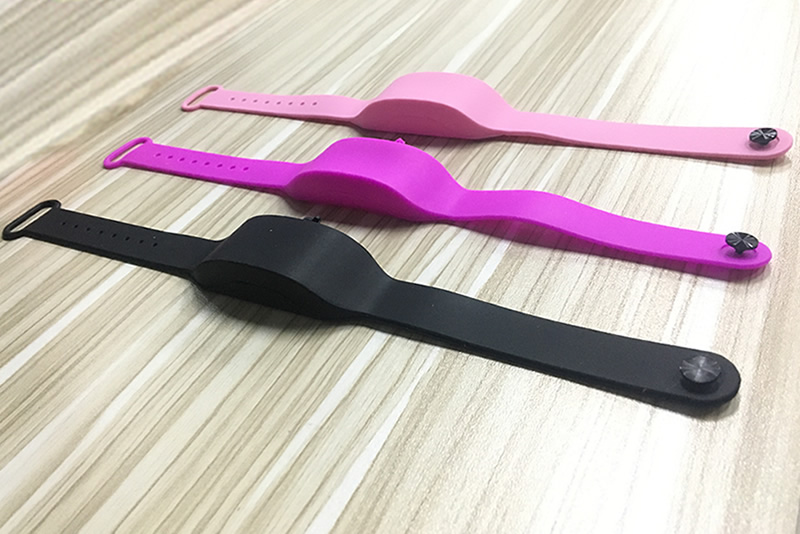 In Stock
Hand Gel Bracelet
Product Ref: #1989112
✔ Get it Tuesday 5th December
✔ Silicone adjustable bracelet
✔ Flexible and durable
✔ Refillable
✔ Holds up to 10ml of hand gel
✔ Waterproof
✔ Choice of 3 colours
£3.50 inc VAT per 1 bracelet
£2.95 inc VAT per bracelet for multiple bracelet
✔ Get it Tuesday 5th December
£3.50 inc VAT per 1 bracelet
£2.95 inc VAT per bracelet for multiple bracelet
In Stock
Fast-Fix Bracket for Hand Sanitiser
Product Ref: #1989102
✔ Get it Tuesday 5th December
✔ Simple & quick to install
✔ Strong enough for everyday use
✔ Secure round hand gel bottles with Back2back velcro
✔ Strong adhesive bonds to most surfaces including wood & glass
✔ Can be screwed in place if required
✔ Fits 500ml round dispenser bottles perfectly
✘ Hand sanitiser bottle not included
£7.15 inc VAT per bracket
✔ Get it Tuesday 5th December
£7.15 inc VAT per bracket